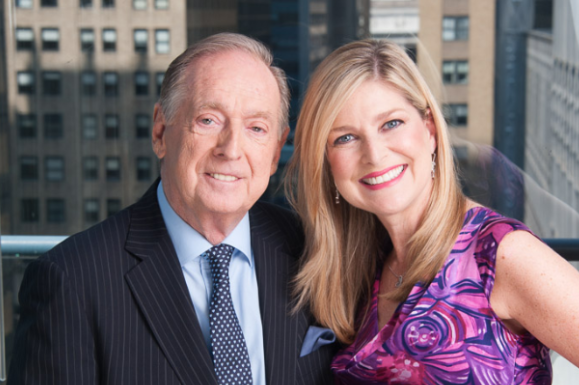 Who better to feature on the first cover of Luxury Travel Advisor than the unflappable, impeccable Bill Fischer of Fischer Travel Enterprises, to project the pinnacle of absolute affluent travel? He was, 10 years ago, and remains today, the icon on the luxury travel industry, setting incredibly high standards for his extremely discerning clients and charging enviable fees in the process.
In 2005, Fischer generously gave this start-up magazine his insights on the business … on how nearly 40 years ago he evolved from selling $199 packages to Las Vegas and the Caribbean to becoming a purveyor solely of luxury travel, quite an unusual strategy for the times. When success kicked in, he boldly unlisted his phone number, which added to the mystique and allure of his business. Then he added on an admission fee for clients to sign up for access to his services, as well as an annual retainer. (When we spoke back in 2005, those were $20,000 and $5,000, respectively.) For the money, his very-VIP customers (think of the ultimate A-listers, celebrities and financiers around the world), got 24/7 access to their appointed advisor, whose tasks typically include such feats as preparing around-the-world itineraries with private jet service for each leg of the journey or finding elephants the client and his entourage could ride through the streets of India in full traditional, local regalia.
"You have to be dedicated to the clients, you have to be well traveled and you have to listen and understand. It's all in the details; mistakes you can't make with these people," Fischer told us at the time.
We've just caught up with the icon for our 10th anniversary issue, and he remains as unflappable and impeccable as ever. What's changed? His daughter, Stacy Fischer-Rosenthal, who has worked along his side for 32 years, is now the president of the company, a fact that makes him swell with pride (For Stacy's profile, see here.)
Another change is that client requests have become even more personal and demanding. "We now plan more 'milestone' events, such as weddings, anniversaries, birthdays and even bar/bat mitzvahs," says Fischer, who doesn't court new clients, rather, they find him. "Our reputation precedes us. We work very hard to stay on top, to listen and really understand our clients, so we can consistently anticipate and exceed their needs," he tells us.
Fischer Travel Enterprises now has 28 full-time, salaried employees (no one works on commission), says Fischer, who adds that the company's strategy is to simply hire great people. "Some employees have been with us over 22 years. That loyalty, experience and passion is priceless."
Fischer still travels the world to ensure a hotel is correct for his clients (In 2005, we reported that it was perhaps his relentless pursuit to visit every hotel he does business with before he'll send a single client there that was the key to his success).
When he's home, he's at Fischer Travel's Manhattan headquarters advising staff, meeting with vendors, entertaining at industry lunches and dinners, and delivering speeches about the luxury travel business. And that brings the greatest joy to Fischer Travel's team of trusted advisors; that they've got their dear founder at hand to help handle the toughest requests (and tough they are), all with his legendary sense of humor.
We raise our hat to this industry leader and thank him for his support and guidance over the past decade.