Money is no object for Fischer Travel clients. Whether that's spending nearly a million dollars for a prime Super Bowl suite, flying in the costume designer from Downton Abbey for a masquerade party or getting married at Hotel du Cap-Eden-Roc during the Cannes Film Festival, people will pay anything to get what they want.

Bill Fischer founded his boutique luxury travel agency in 1973, at a time when most travel agents sold package deals and made money by taking commission from hotels. When Fischer started charging existing clients an annual fee of $5,000 in 1998 some thought he was crazy. But the unconventional business model has allowed Bill Fischer and his daughter Stacy Fischer-Rosenthal to dedicate themselves to their most loyal clients and forge long-term relationships with the likes of Ian Schrager, Agnes Gund and Brice Marden.
Over the years they've raised their fees significantly and extended their services to that of luxury lifestyle consultants, securing gifts and making reservations for clients even when they aren't traveling. Today, new clients pay a $100,000 initiation fee and annual dues of $25,000 to be part of Fischer Travel's elite club. Last year, they only gained four new clients, but these days they're focused on quality over quantity. To recognize and reward longstanding clients, those who have been with them since before 2007 maintain a $10,000 annual renewal.

Nothing is impossible here, and it's the rich network of relationships they've built with vendors and influential partners throughout the world that allows them to move mountains. Bill Fischer has famously had hotels knock down walls so a client could have a bigger suite and he's called up the president of the Four Seasons so that a family with a five-year-old could stay at the Four Seasons Tented Camp Golden Triangle in Chiang Rai when normally only kids aged 10 and up are permitted.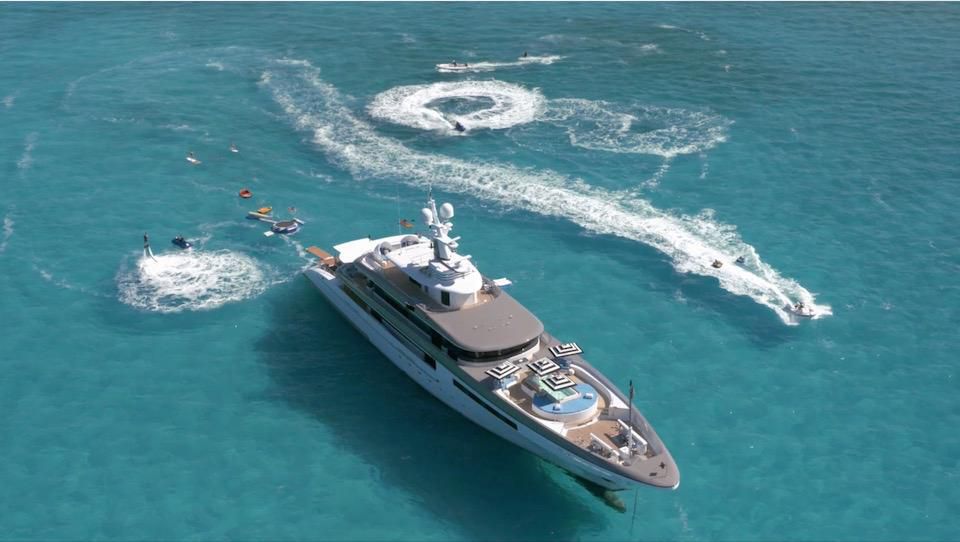 At Fischer Travel's Midtown Manhattan office, a team of 34 travel consultants works with approximately 175 clients, including large families. "It's really about getting to know the client," Fischer-Rosenthal says. "When they call and say they need to get away, what do they mean? Is it a spa and beach they're looking for? Or would they rather go to Europe to shop? Once you know them, and we get to know our clients intimately, you're attuned to what they're thinking."

After 37 years of getting to know her clients and working with her father, Fischer-Rosenthal has become president of the company and just launched a new business as New York's most exclusive hotel consultant with Fischer-Rosenthal Consulting, partnering with the company's long-time vice president Dee Branciforte. Call it vertical integration if you will, but after giving hotels detailed feedback and reports based off client experiences for years, Fischer-Rosenthal saw an opportunity to launch a new business after completing Goldman Sachs' 10,000 Small Businessesprogram in 2017.
Branciforte, a 26-year veteran with Fischer Travel, is the perfect partner. "Stacy and I grew up together," she says. "We're so like-minded in how we want to please people. We really care and we really want to see our clients happy. It's not just a job – it's a way of life." The demands are high but the work perks aren't too shabby either. Most recently, the entire company went to the Rosewood Baha Mar on their annual team retreat.

Here, Fischer-Rosenthal answers a few questions about a day in her life.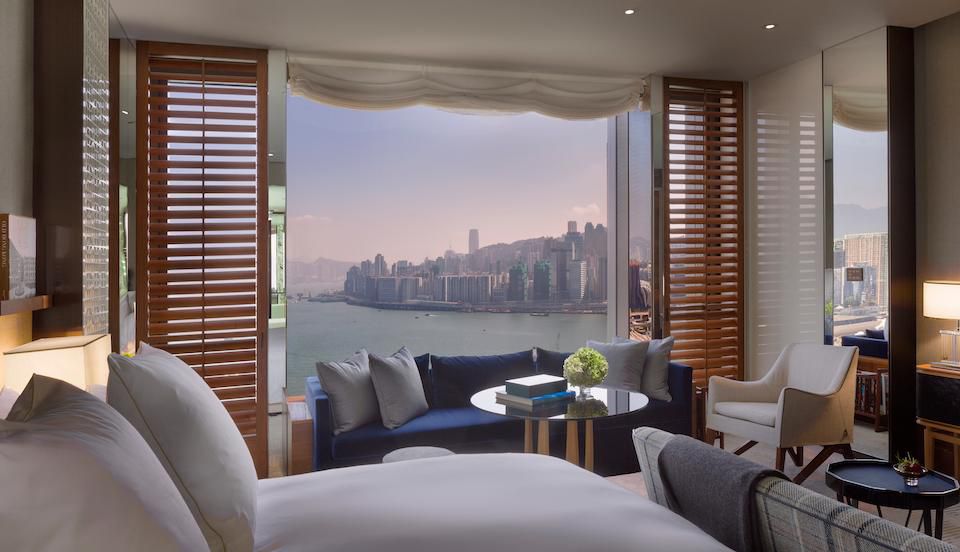 Are you a workaholic?
Yes. I love what I do. I love it every day. It fuels me. I love turning questions marks into yes. Sometimes you just don't know how you're going to get something done. But when it happens, it's incredibly rewarding. When clients say thank you, that you changed their life, or that you just helped them create the most meaningful week ever, that touches you.
What do you look for when hiring a new team member?
We look for really good listeners who are multi-taskers and detail-oriented. We view people on an individual basis. How can we utilize them in their best capacity? I need positivity. People who are excited. We share our successes in our office. We have a big concierge bell that we ring when we get something for our clients. I want everyone to understand that everything is possible. And every day is different.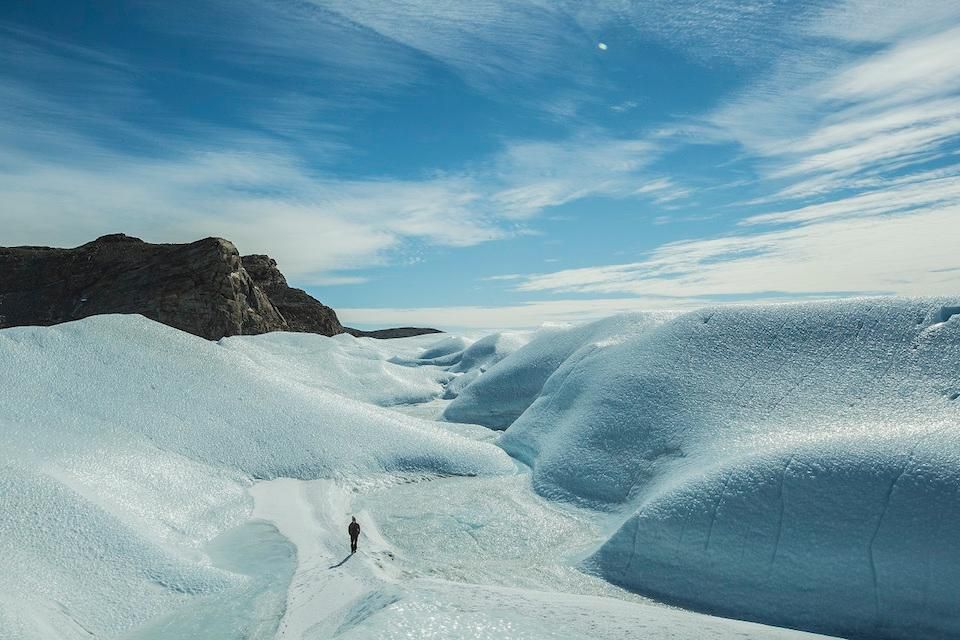 You already have so much on your plate as president of Fischer Travel. What inspired you to also launch Fischer-Rosenthal Consulting?
It's always been a passion of mine to create something of my own. We're looking at it through our own eyes and from the perspective of our savvy clients and discussing with owners, management companies and developers how to best create and position their hotels and brands to appeal to our caliber of clients.
For example, non-connecting rooms and suites are a problem we see often. It limits access and limits us in booking. Or resort hotels that don't have heated pools. When you're at a resort and there's nobody in the pool? That's a problem.
I've had about five jobs or projects so far with FRC. Some bigger, some smaller hotel companies. It's been really exciting and challenging, finding time to do it. But very rewarding and I think I have a lot to offer. There are a lot of companies out there that are very analytical with their data. But we have the clients, and so far our clients have come by been word-of-mouth, totally organically.
How has travel changed in recent years? What are your clients looking for in 2019?
I've been planning a lot of parties – birthday parties or other celebrations for big groups all around the world. We chartered the new Guntu yacht in Japan for a group of friends. We have 40 people going to Egypt this weekend, on an Oberoi cruise down the Nile. Everything uber-curated and they're traveling with major security. They'll have private access to the pyramids. She [the client] just wants to bring her friends to Egypt because she's Egyptian. She has the means and wants to be able to share her love of travel with people that might not have the access that she does. She's very generous in spirit.
There's a lot more competition in the luxury travel space than when your father first started out, with Virtuoso and new luxury travel clubs like Marchay. How do you continue to be the best?
We don't own this space of being luxury travel and lifestyle consultants. But there's nobody really doing it at our level. I still feel that way. Our clients already belong to other concierge companies. But you're never waiting on a line with us. You always have somebody to reach out to. And we don't take no for answer. It also explains the price differential.
Time is so precious for all of us. We want to spend time with people that we love. For our clients, we're continuously looking to surprise and delight. It opens up this creative side where we can take things to another level, and challenge the hotels.

We are one of the space agents for Axiom Space, where trips are in the tens of millions depending on the mission profile. We're one of just a few agencies licensed to sell these 10-day journeys, which require 15 weeks of astronaut training on Earth. It's the only product we sell that we have not personally vetted.