At Fischer Travel, philanthropic endeavors are important to the heart and soul of the company and its employees. Volunteer groups and non-profit organizations do so much to help the communities that we are all a part of and the Fischer Travel family is proud to contribute our time, efforts and monies to many causes.
---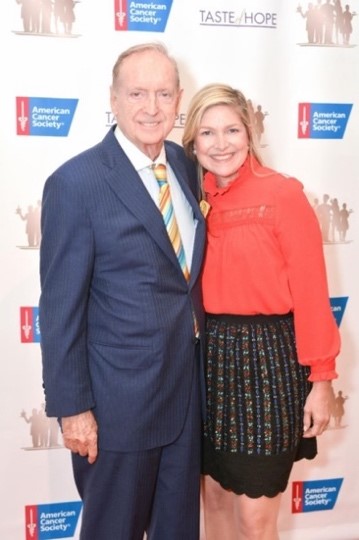 The American Cancer Society is a nationwide, community-based health organization dedicated to eliminating cancer as a major health problem through research, education, advocacy, and service. Their mission is to save lives, celebrate lives, and lead the fight to a world without cancer. Supporting their own survivors at Fischer Travel, Stacy and Bill continue to be staunch supporters for raising awareness and funds for cancer research. They are annual sponsors for Taste of Hope, American Cancer Society's signature culinary, wine, and spirits event. Now in its 15th year, Taste of Hope has raised more than 2 million dollars to support the American Cancer Society's mission.
---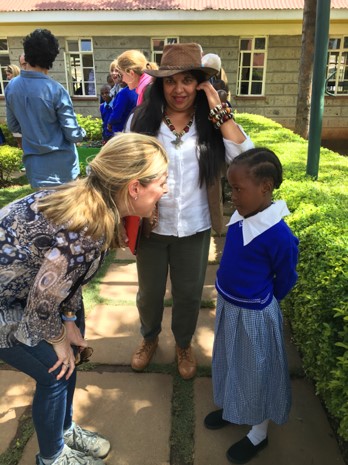 On a trip to Kenya in 2016, Stacy visited an orphanage and met Ester who was 8 years old at the time. Both of her parents had died of aids. Fischer Travel has committed to funding her education as well as room and board when she eventually attends college through the Americares organization.
---
Gael Greene, then restaurant critic for New York magazine, was disturbed that many homebound elderly New Yorkers did not have anything to eat on weekends or holidays. Thus, she founded City Meals on Wheels in 1981 which prepares and delivers over 2 million meals to more than 18,000 of New York City's isolated older citizens each year. Fischer Travel is an active supporter of this organization and the staff participate annually in Thanksgiving meal prep and delivery.
---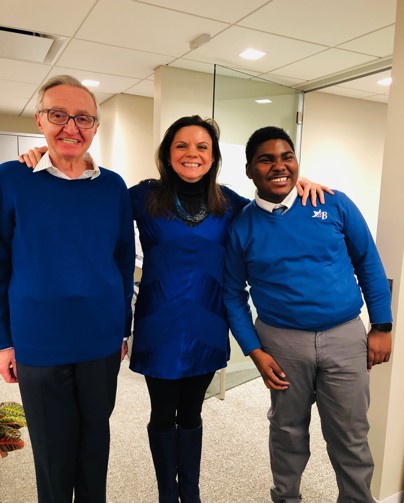 Cristo Rey New York High School is a Catholic high school focused on college preparation. Fischer Travel has a long history of sponsoring and mentoring students in their Manhattan office. Each year, the company offers internships to students looking to perfecting skills they will need upon graduation. Past students have worked in the company's accounting office learning how to balance ledgers or with front line employees researching destinations and crafting itineraries.
---
First introduced to the organization by a close friend and client whose child was suffering from retinal disease, Bill Fischer has been a long-standing supporter of the Foundation Fighting Blindness. In addition to its own financial contributions, Fischer Travel reaches out to partner hotels for donations of room nights that are auctioned at the Foundation's annual fund raiser.
---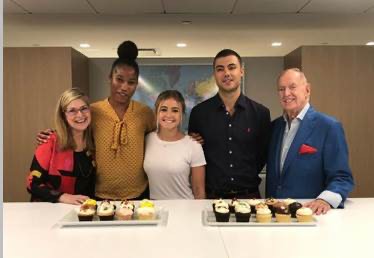 Stacy Fischer-Rosenthal is passionate about lifting and empowering young people to "be the best version" of themselves. Stacy became familiar with LaGuardia Community College while enrolled in the Goldman Sachs 10K Small Businesses course held there. Most students represent the first generation in their family to attend college. Gaining skills to help individuals pass from school into the workplace, Fischer Travel offers internships twice a year to LaGuardia students. Nurturing these young people is something everyone at Fischer Travel can engage in and past interns eagerly return on school breaks to share their success stories.
---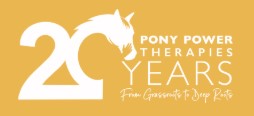 Introduced in 2014 to this group by a dear friend and board member, Stacy Fischer-Rosenthal and members of the Fischer Travel staff donate regularly to Pony Power Therapies, a non-profit organization located in Mahwah, NJ that uses horses and an accessible farm to enhance the physical, social and emotional well-being of children and adults who need extra support. Fischer Travel's staff regularly volunteer with programming in their free time.
---

Stacy and her husband Richard have been active supporters of Ramapo For Children for three decades. Richard is a current board member and past president of Ramapo. Built on the simple belief that all children want the same thing – to learn, feel valued and experience success – this camp located in Rhinebeck, NY creates a nurturing environment where all children can thrive. Ramapo's mission is to keep young people from being relegated to the margins of their schools, programs, families, or communities because of challenging behaviors, cognitive disabilities, or other differences. By offering the adults in their lives a new lens through which to view challenging behaviors and presenting them with a set of techniques and tools, they are better equipped to meet the needs of the children.
Fischer Travel has participated in retreats and fundraising to help children on the spectrum find solutions.
---
In 1986 Barbara and Martin D. Sass and Dr. Francis P. Arena formed a charity whose mission is research, education and patient care in the fight against cancer and blood related diseases. All three had witnessed the devastating effects of cancer on loved ones and shared a passionate conviction that through the formation of The SASS Foundation for Medical Research, improved treatments could be developed to ultimately help to eradicate cancer.
Stacy Fischer-Rosenthal is a recipient of the SASS Courage Award. Stacy has exemplified fortitude in the face of adversity and is now an active spokesperson for all breast cancer survivors.